Romanian Academy

The Publishing House of the Romanian Academy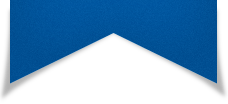 ACTA ENDOCRINOLOGICA (BUC)
The International Journal of Romanian Society of Endocrinology / Registered in 1938
in Web of Science Master Journal List
Acta Endocrinologica(Bucharest) is live in PubMed Central
Journal Impact Factor - click here.

About Acta Endocrinologica (Buc)
Acta Endocrinologica is an international, endocrine journal covering the fields of basic and clinical Endocrinology, Neuroendocrinology, Reproductive Medicine, Chronobiology, Human Ethology and related areas for RAPID publication of Original Papers, Review Articles, Clinical Reports and other contributions from all the fields covered by Acta Endocrinologica. It is the official international journal of the Romanian Society of Endocrinology. It is published quarterly per year by the Acta Endocrinologica Foundation, Maria Rosetti str., ap. 10, sector 2, 020481 Bucharest, Romania or P.O. Box 41-79, 014830 Bucharest, Romania.
AIM & SCOPE
Papers from both basic and clinical research will be considered. The Journal publishes original papers; brief reports, special communications, provided that they are based on adequate experimental evidence, clinical studies, case reports, images in endocrinology, letters to the editor, book reviews, congress reports and other categories of articles will be taken under consideration. Editorials are published on invited basis. The requirements for publishing Acta Endocrinologica are in accordance with the "Uniform Requirements for Manuscripts Submitted to Biomedical Journals." 5th edition. JAMA 1997; 277:927-934.